. . . "a brush with nature"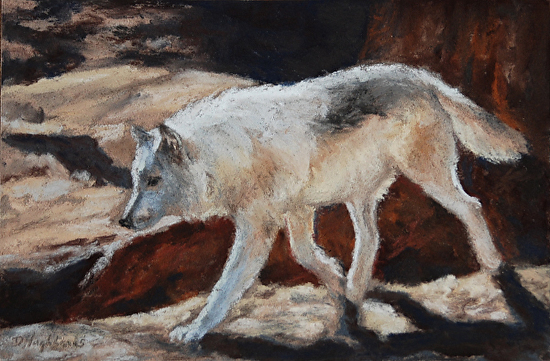 Welcome to the website of Debbie Hughbanks, a nationally recognized professional artist specializing in wildlife, western and domestic animal paintings, as well as figurative works. Painting most often in pastel or acrylic she still finds time to explore other mediums, including mixed media and scratchboard.
"I am passionate about the subjects I paint and want to be able to share them with others through my work. My hope is that the joy I feel in the creation of each piece will come through to those who view my art. Thank you for taking a moment to visit my website!" - Debbie Hughbanks
"Regal Sovereign," the image shown here, is a 4" x 6" miniature pastel painting currently shown on the New Works Page.